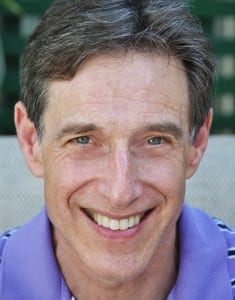 "Dr. Haglof is a rare human being- funny, dedicated, and incredibly competent."
I am Eric H. Weinberger, a playwright from New York City. Six months ago, I went to see a doctor about some back pain in Key West, where I spend half the year, for x-rays because I was having continual and ever more painful back problems. When I was told that I had malignant lesions on my spinal cord, I was totally shocked. I called my doctor in New York who recommended that I return home and see Dr. Karen Haglof and I flew back to New York that night for my appointment the very next morning.
From the moment I met Dr. Haglof, I was impressed by her strength and medical brilliance. She was able to correctly diagnosis stage 4 lung cancer with its specific genetic mutations and immediately arrange the first steps of treatment. The cancer had spread from my lungs to my brain, spinal cord, and bones, and I was very frightened and confused. Even with this challenging diagnosis, Dr. Haglof was positive and reassuring and I could tell that she cared deeply about both my physical and my mental wellbeing. She made it clear to me that I was not alone and that this would be a true team effort. I remember she said, "WE have some work to do because WE are going to get well." My wellness really is that personal to her and I immediately felt like I could breathe.
As I started treatment that same week, I soon learned how dedicated Dr. Haglof and her incredible nursing staff were to making everything as easy as possible for me. They were on top of the whole process. Whatever it was, from the biggest decisions, to the smallest frustrations of insurance and prescriptions I was deeply impressed by Dr. Haglof and her staff's attention to all the details of my cancer treatment. And with a phlebotomy lab and treatment rooms right on site at her office, treatments were so much easier and more convenient for me. I cannot say enough about the personal and loving care that I received there, while at the same time benefitting from her relationship with NYU and all the latest research, newly approved drugs, and treatments.
I am not saying this period was easy. It was very stressful and for a couple of months, I felt very sick. But even in the worst of times, Dr. Haglof made sure I knew that she was by my side all the time. She even gave me her personal cell phone number. I have such faith in her. She is a rare human being -funny, dedicated, and incredibly competent. She is the finest example of expertise and compassion, and such a huge credit to her profession.
I feel like Dr. Haglof has saved my life. When we started this journey together my tumor marker was sky-high at 20,000. She told me that we needed to get it down into to the hundreds. What once seemed impossible is now a reality. Two weeks ago, my number was 127! I know I was unlucky to get cancer, but Dr. Haglof is like an angel who dropped down to help me with this disease. She has brought me calm during the storm I have had to face and I feel so safe in her hands. She is the best, and I am so very fortunate to be her patient.
–Eric H. Weinberger